Neil Woodford
The light breeze of change
It's been a while since I last posted, almost 5 months I think. A lot of things have stayed the same SPX near all time highs and broad dollar strength (much to the chagrin of President Trump) and some things have changed. Namely, a 25bp cut in the Federal funds rate.
The US dollar actually rallied against major currencies after this announcement and stocks fell because it was judged that Powell wasn't dovish enough about future rate cuts!
Can we say that President Trump runs the Fed yet?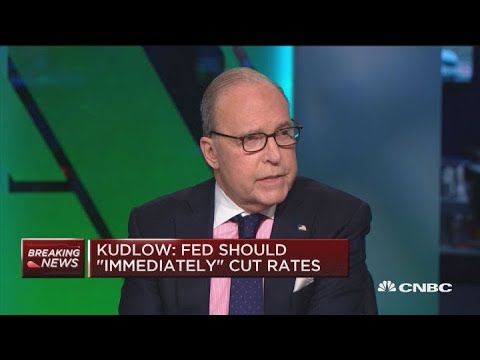 I miss Larry Kudlow on CNBC demanding an immediate 50bp rate cut, whilst at the same time saying
"The economy is fundamentally quite healthy"
From RanSquawk the July Fed decision highlighted to show differences from last month
One thing that caught my eye was this:
The committe will conclude the reduction of its aggregate securities holdings in the System Open Market Account in August, two months earlier than previously indicated.
So Quantitative tightening, i.e. the roll off of mortgage backed securities bought up in the crisis and UST's will be over in August and the Fed will be back in the market to repleneish their supplies. This essentially maintains a lower bound on the size of their balance sheet. In the good times.
Anyway enough macro, what about Neil Woodford?
Woody
Neil Woodford had a stellar career:
Woodford gained a reputation as Britain's best fund manager during his 25 years at Invesco, where he avoided the worst effects of the 1990s dot-com bubble and the 2008 financial crisis.
No mean feat. I think in percentage terms (although not size) over a fairly long portion of these years he beat Buffet! So the guy clearly knows how to invest. Recently though he has run into some trouble.
The trouble stems from an investment vehicle he ran called Woodford Equity Income Fund (WEIF). This was listed and heavily promoted on various investment platforms, most notably Hargreaves Lansdown (HL). HL had a somewhat cosy relationship with Woodford as he brought them a lot of business, being "Britain's Buffet" and the darling of the Daily Mail and Telegraph business pages. However, he ran into some trouble between 2017 and 2018. There are a variety of reasons for this but the two main ones are, the high proportion of unlisted smaller companies in his portfolio and some weird mid cap stock picks such as provident Financial (who are essentially a doorstep lender) and Purplebricks (a truly dreadful company even though I'm biased).
A blogger called Tom Winnifrith who runs the site ShareProphets has been writing about him for a long time. He and his team (Lucian Miers, Evil Knievil AKA Simon Cawkwell and others) mainly write and do the occasional FREE podcast about UK small caps. The podcasts are pretty good actually if you like that sort of thing. The ones I have listened to have CEO's on and he isn't afraid to ask some tough questions.
Anyway, I digress, Winnifirith has a bit of a vendetta against Woodford. To be fair Winnifrith was a fund manager back in the day and didn't cover himself with glory, which he fully admits, but he is a good journalist. If you follow him on twitter you get a variety of finance posts but expect a fair bit of Corbyn/general left wing bashing. Bloomberg did an article showing how Winnifrith identified the warning signs while the Financial Times and Telegraph were singing Woodfords praises.
One interesting but slightly less talked about aspect of this debacle is the investment trust Woodford Patient Capital Trust (WPCT). This differs from the WEIF as this FT article states
WPCT, as a listed closed-ended fund that can always be traded, is exactly the right structure to hold Mr Woodford's small illiquid investments — unlike WEIF. He himself has just proved it, cashing in on the liquidity it offers despite its illiquid stocks.
Usually management cashing out big quantities of stock is not a particularly bullish sign! But wait, two more nuggets of gold from the FT.
WPCT, unlike WEIF, does not have a name that gives a misleading impression of its holdings or time horizon. With WPCT, Mr Woodford talks of the "potential some of these companies have to achieve commercial success" — if investors can be patient and are not in need of income.
Knowing a little about the temperament of retail investors I wouldn't say patience is one of their core strengths.
And WPCT has not been overly promoted to retail investors via fund platforms' "best buy" lists — as WEIF was, creating a long tail of panic-sellers. If anything, trading at a 34 per cent discount to NAV, WPCT has a valuation writedown priced in and should only attract buyers: news of a new manager, or WEIF emerging from suspension, surely lifts its price. Why else would Citywire have found that WCPT is now the most bought trust on the Interactive Investor platform?
They refer to the discount in Net Asset Value (NAV) of 34% when this FT article was written (29th July 2019) as a buying opportunity. On that day it closed at 51p with a quoted NAV of 82 (according to Hargreaves Lansdown). This is indeed a sharp discount and buyers would usually flock to a situation like this if the holdings in the portfolio were of a good quality.
So what about the quality of the holdings. Well most of them are young, unlisted, albeit growing but still loss making. The danger is that when their next fund raising round hits it could be a down round. This means that the new money raised will be at a valuation of the company that is less than the previous funding round. This has the effect of diluting existing investors.
As an example on the 12th September WPCT issued the following RNS (Link administer the fund, I think).
The Board has been notified by Link that Link intends to reduce the valuation of one of the Company's holdings. This valuation change is expected to impact the Company's net asset value by approximately 4.0 pence per share and will be reflected in the Company's net asset value as at close of business 12 September 2019 (which will be announced to the market on 13 September 2019). The Board is unable to comment further on this revaluation at this time due to confidentiality obligations, but it will provide a further update to the market when able to do so.
So the valuation of one of the funds holdings had to be marked down resulting in a reduction in NAV of approximately 4p. But which company was it? You can see the top ten holdings on the right hand side of this page.
Then on the 17th September another RNS came identifying the company in question.
Further to the announcement by the Company on 12 September regarding the revaluation by Link Fund Solutions Limited ("Link") of one of the Company's holdings, the Company is now able to confirm that it is BenevolentAI. The Company notes and welcomes today's announcement from BenevolentAI regarding the investment of $90 million from Temasek. The capital raised provides funding for its next stage of development and introduces a new, high quality, long-term institutional investor.
BenevolentAI is the top holding of the fund with a 9.81% weighting so I imagine the "welcome" was a little strained.
Having unlisted and illiquid (meaning you can't sell them easily) stocks in your portfolio can be nice as some of them become amazing businesses but the young companies tend to keep needing to raise money. If you are one of their main shareholders and you, yourself run into issues and need to get your hands on cash you are in a corner.
Two problems emerge. The first, is that of the problem highlighted above of being diluted by outside investors such as private equity companies and investment banks. These people don't typically offer risky loss making companies the best, most generous deals. They will want equity and lots of it. The second problem is that the good liquid assets you have, have to be sold. In Woodford's case I think he was a long term Astrazeneca holder. This is exactly the opposie thing that you want to do, i.e. selling good quality assets to cover your losses on the bad ones.
UPDATE: Again another lengthy interval you poor souls have had to endure before my ranting begins once again! Today's date is the 15th of October 2019.
Where is WPCT trading now, did those geniuses at the FT give us the tip of the century? Are all the retail investors buying yachts? It appears not sadly, all those folks found by Citywire are underwater. As of today (15th October 2019) the bid is at 34.4p with an estimated NAV of 64.9p, giving a discount of ~43%.
It's no coincidence I have tried to finish this post today as it was quite a momentous day for Mr Woodford.
But last night Mr Woodford threw in the towel, resigning from the Woodford Patient Capital Trust and his Income Focus Fund, in effect ending three decades of managing outside money.
The RNS from WPCT seemed a little more terse
The Board of Woodford Patient Capital Trust plc (the "Company" or "WPCT") announces that, in light of recent events, Woodford Investment Management Limited ("WIM") has today served notice of termination in relation to its role as Portfolio Manager.
It's a sad way to end a brilliant career but there are lessons for anybody who invests in there.
I doubt this saga will end here, there are a lot of questions for the biggest fund platform that fed Woodford, Hargreaves Lansdown. Some of these questions relate to internal comments within the company that knew WEIF was spinning out of control while the breathlessly positive commentry given to the punters visiting the site continued. Hargreaves Lansdown shares have endured a bit of a beating as of late but I'm not sure they're cheap enough to step in as of yet.
They do provide a good service but they aren't cheap and there are moves in the US to go to zero comissions.
Written on August 1, 2019